Room 901
est une vaste entreprise qui a conduit Irene F. Whittome à travailler deux années consécutives dans son atelier pour y réaliser une œuvre qui fera l'objet d'une documentation systématique. L'atelier de la rue Saint-Alexandre devient alors le support d'une intervention spécifique qui se transformera d'octobre 1980 à juillet 1982. Son intervention sur le lieu sera pour l'essentiel picturale bien qu'elle soit complétée par des arrangements d'objets. Elle peint une forme sur le mur adjacent aux fenêtres voûtées, laquelle semble dans toutes les étapes de sa modification tendre vers le motif de la croix : un carré noir sur fond blanc, une bande blanche sur fond gris, un carré blanc sur fond gris, une croix tronquée sur fond blanc et, au final, une croix noire sur fond blanc. Ce vocabulaire formel élémentaire rappelle immédiatement les recherches picturales de Kazimir Malevitch bien que les déterminismes en soient différents. Whittome reproduit des formes minimales qu'elle soumet à des transformations quotidiennes, pendant plus de six cents jours, tout en les documentant sous différentes variations lumineuses. Le film tout comme les centaines de photographies documentent le temps que l'artiste a ainsi passé à travailler dans son atelier. Mais contrairement à ce que la méthode de documentation annonce, les images ne montrent pas le processus de réalisation – où l'œuvre se présenterait dans un état non résolu ou encore inachevé – puisque, bien au contraire, elles sont produites pour documenter des compositions picturales successives, toutes abouties.
Suite
Irene F. Whittome

Room 901
2013.01.25 — 2013.09.03
VOX, c
entre de l'image contemporaine
Au terme de ce travail, plus de 1500 photographies, un film 16 mm, des boîtes-maquettes ainsi que trois expositions ont été réalisés. Trente ans plus tard,
Room 901
fait l'objet d'une réflexion sur les modalités de réactivation d'une intervention spécifique tout en offrant l'occasion d'examiner le statut variable d'une œuvre, de sa documentation et de ses expositions.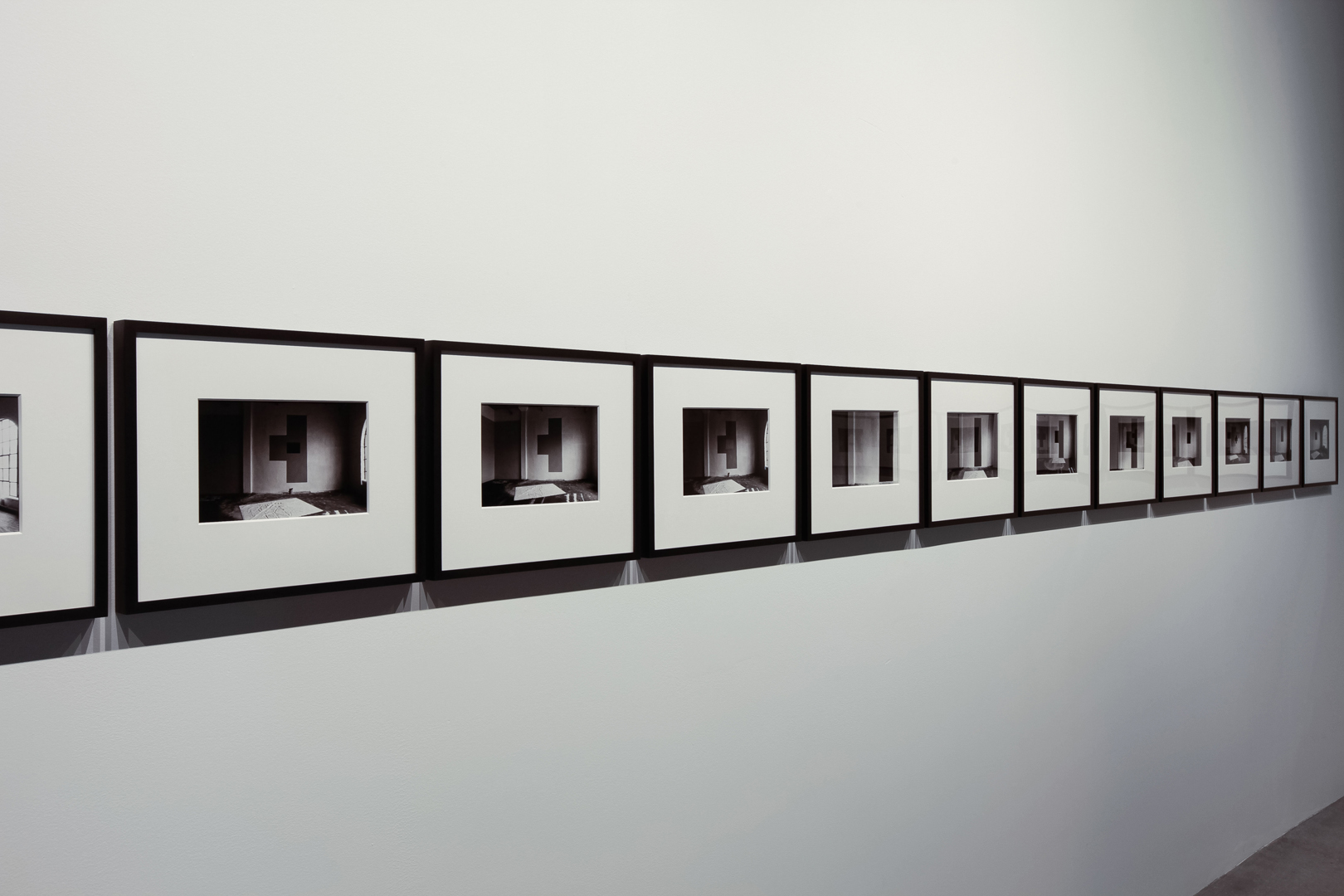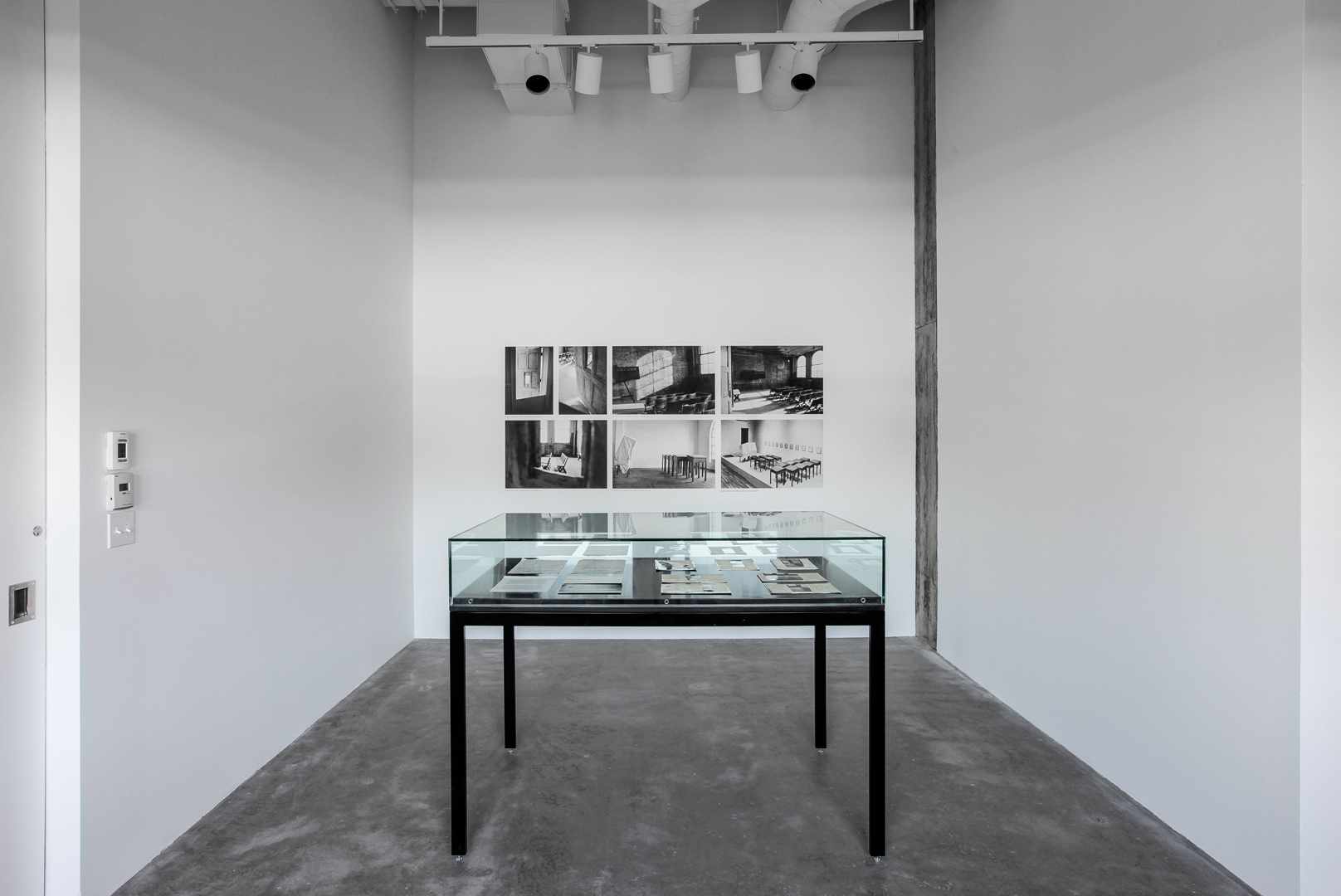 Room 901 is a vast undertaking that led Irene F. Whittome to work in her studio for two consecutive years, creating a work and systematically documenting its production. The studio on Saint-Alexandre St. then became the medium for a site-specific process that evolved from October 1980 to July 1982. Whittome's action at the site would be essentially pictorial in nature, though complemented by arrangements of objects. On the wall adjacent to the arched windows, she painted a figure, which through its many stages of modification tended to resemble a cross: a black square on white background, a white band on grey background, a white square on grey background, a shortened cross on white background and, finally, a black cross on white background. That elementary formal vocabulary immediately calls to mind the pictorial research of Kazimir Malevich, though in the two cases the causal chains are quite different. Whittome reproduced minimalist shapes that she changed every day over the course of more than six hundred days, while documenting them under various lighting conditions. The film and the hundreds of photographs are documents of the time the artist spent working in her studio in this manner. But unlike what this method of documentation heralds, the images do not show the process of production, in which the work might be seen in an unresolved, or incomplete, state. Quite the contrary: they were made to document a succession of pictorial compositions, each of them quite fully developed.


The enterprise resulted in more than 1,500 photographs, a 16mm film, several boxes
cum
display cases, and three exhibitions. Thirty years later,
Room 901
is the subject of a reflection on the modalities for re-enactment of a site-specific intervention, and provides the opportunity to examine the variable status of a work, its documentation and its exhibitions.
More