Sorel Cohen s'est distinguée sur la scène artistique montréalaise, dès les années 1970, par une approche féministe et conceptuelle de la photographie. Ce fait nous apparaît comme une évidence, mais aussi comme une version fragmentaire et certes inachevée des récits que l'histoire de l'art nous a transmis jusqu'à présent. Un examen approfondi de la pratique de l'artiste et de ses archives nous a permis de découvrir l'origine des positions que l'artiste a défendues dans son travail photographique.
C'est une série d'œuvres sculpturales qui nous a immédiatement menées, en raison de sa portée critique, à nous engager dans une relecture de son œuvre. Et pour cause : cette série nommée « Grid » reprend cette référence formelle qu'est la grille. Mais les sculptures, ici, mettent surtout à mal cette structure emblématique défendue par l'ambition moderniste de plusieurs artistes, de Piet Mondrian à Guido Molinari en passant par Sol LeWitt, et se faisant souligne l'emprise que le patriarcat avait sur les femmes et sur elle-même.
La méthodologie imaginée par Sorel Cohen sera cathartique à plus d'un égard : elle reformulera certains éléments propres au modernisme au moyen de la photographie et revisitera la représentation de la femme dans l'histoire de la peinture post-renaissante. Elle s'efforcera ainsi d'y trouver les références de traumatismes enfouis pour faire tomber les barrières qui assujettissent au patriarcat. L'artiste y parviendra, avec humour d'ailleurs, en assénant à l'histoire de l'art une décharge critique et esthétique à fonction libératrice.
Suite
Sorel Cohen

Métaphores conceptuelles /
Conceptual Metaphors
2021.11.18 — 2022.02.19
Co-commissariée avec Claudine Roger
VOX, c
entre de l'image contemporaine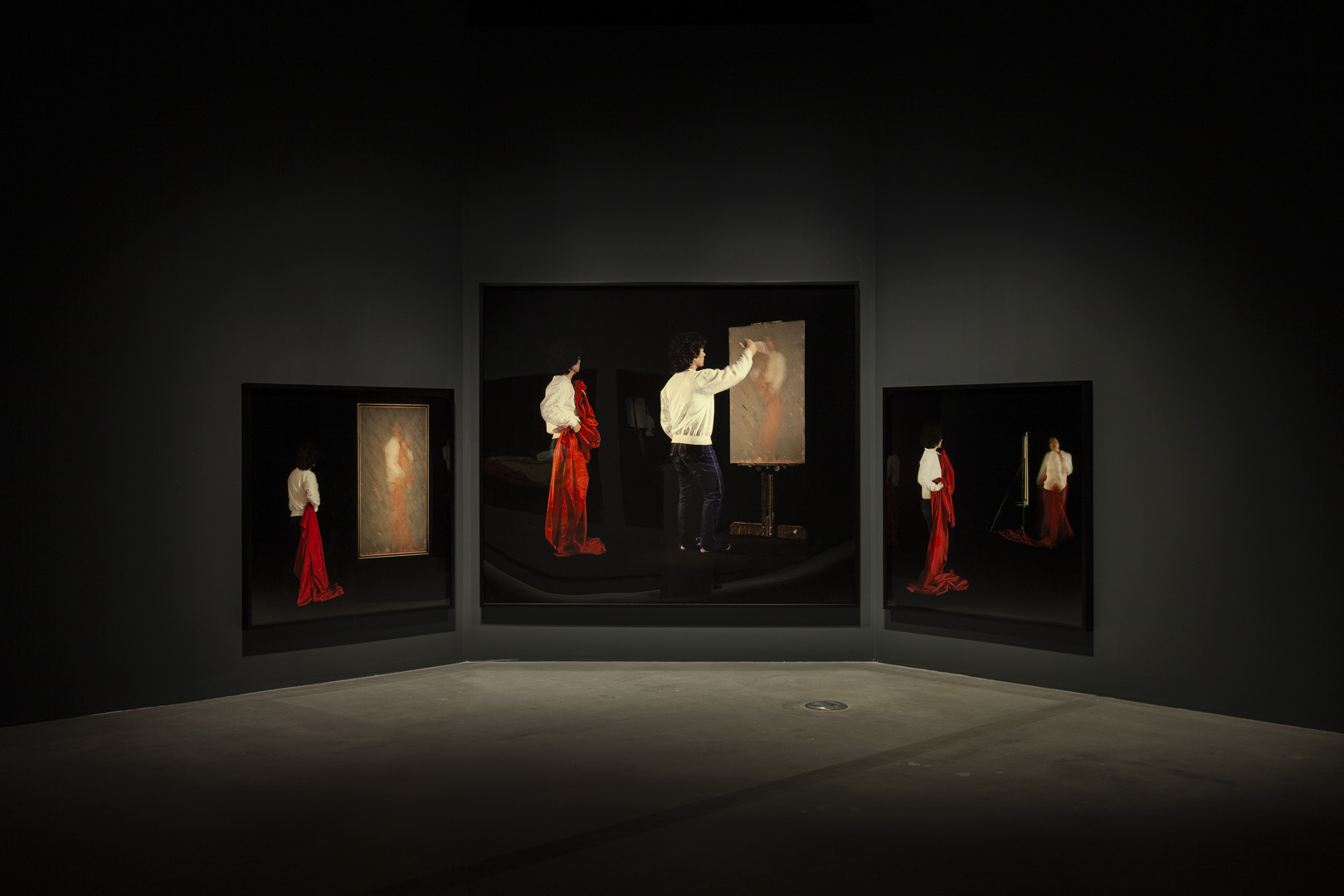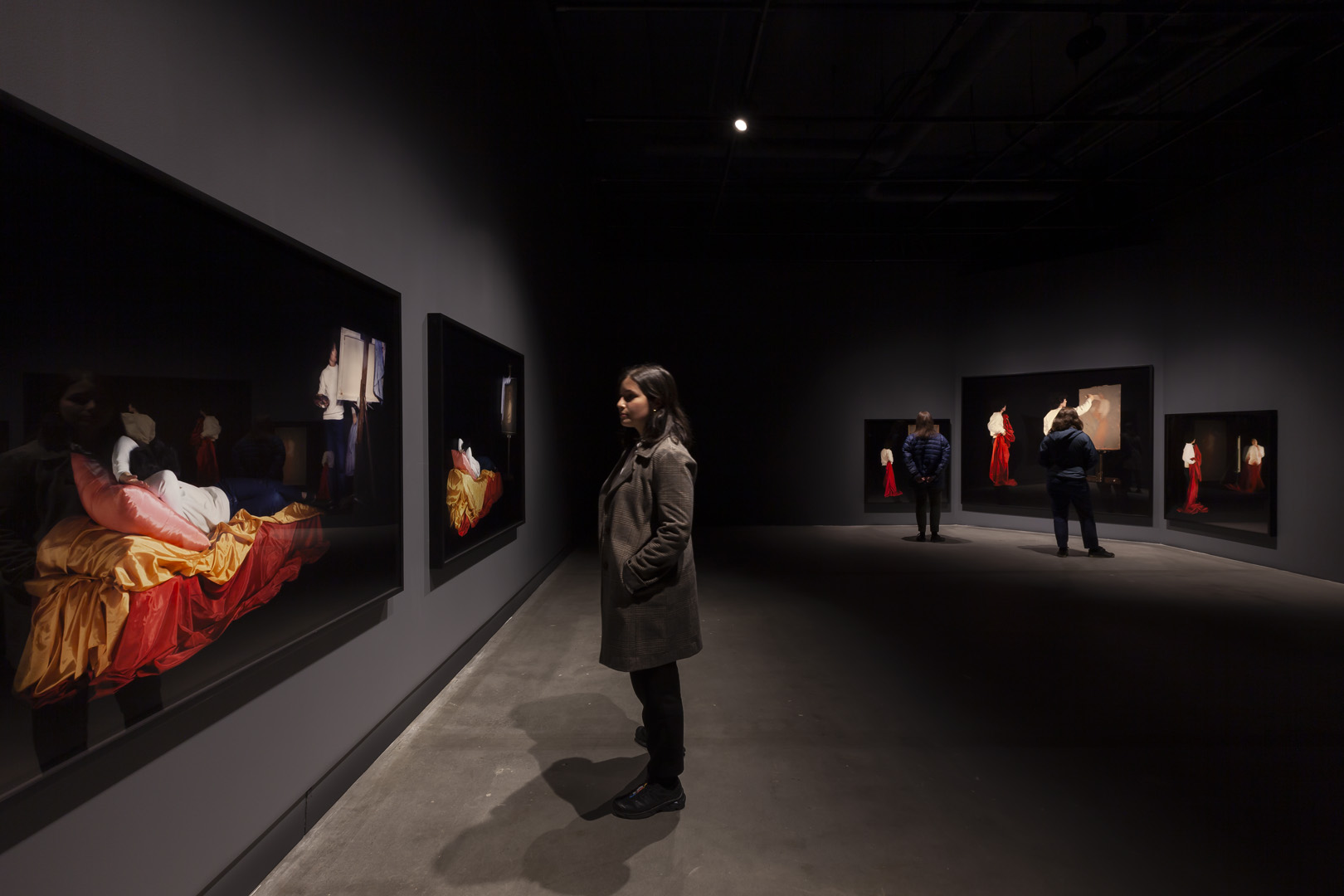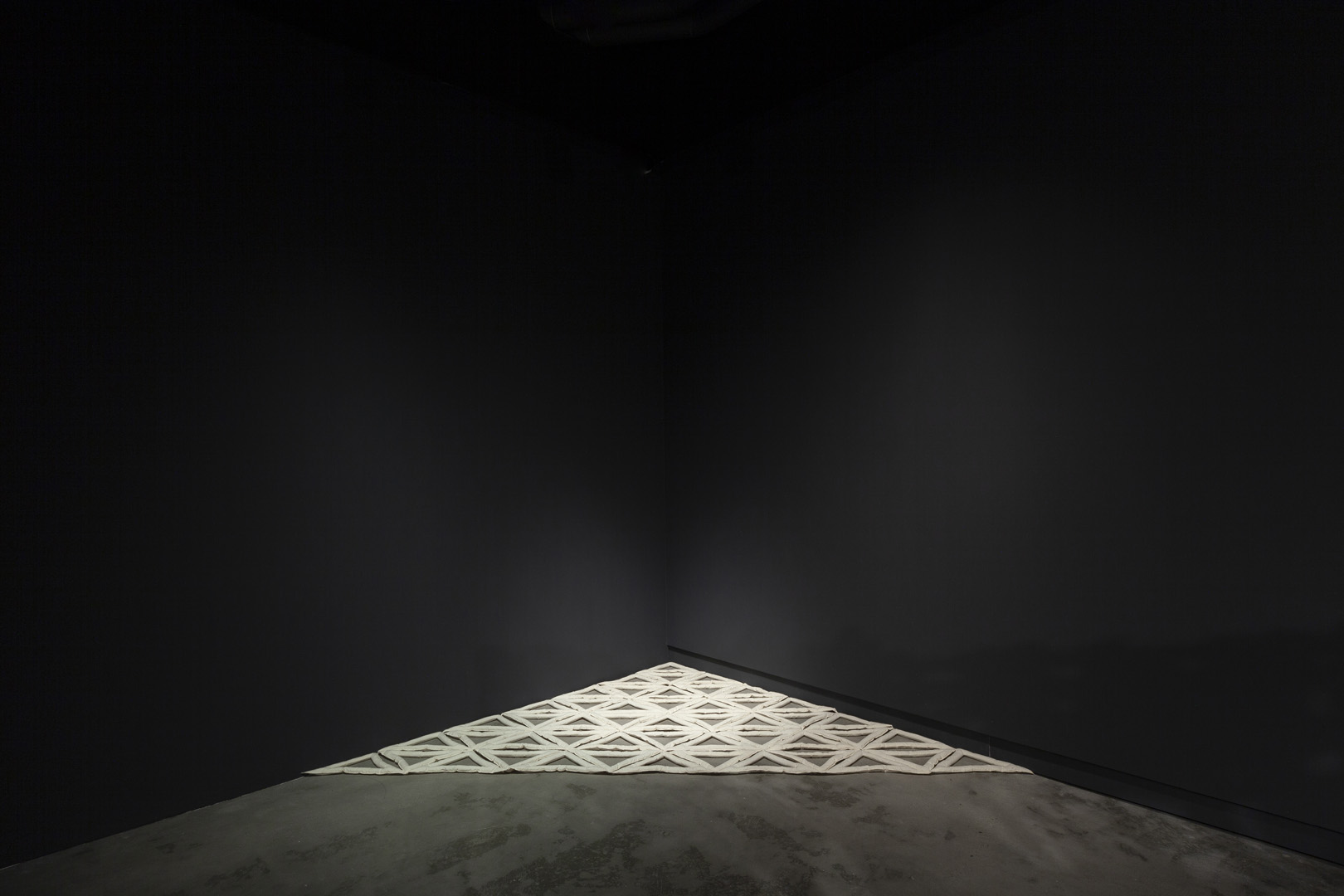 Sorel Cohen made her mark on the Montréal art scene beginning in the 1970s with her feminist and conceptual approach to photography. That fact strikes us as obvious, but also as a fragmentary and admittedly unfinished version of the accounts conveyed to us by art history thus far. By conducting an in-depth study of the artist's practice and her archives, we have traced the origins of the stances she has taken up in her photographic work.

It was "Grid", a series of sculpture pieces that, because of its critical sweep, immediately led us to engage in a rereading of Cohen's œuvre. And with good reason: as its title indicates, the series reprised the traditional reference structure of the grid. But what those sculptures did, primarily, was dismantle that emblematic structure integral to the Modernist ambitions of artists ranging from Piet Mondrian to Guido Molinari to Sol LeWitt, and in the process Cohen underscored the patriarchy's dominance of women and of herself.
The methodology devised by Cohen would prove cathartic in more than one respect: she reworked certain elements specific to Modernism by means of photography and revisited the representation of women in the history of post-Renaissance painting. In so doing, she strove to find references to concealed traumas so as to bring down the barriers that kept women in the sway of the patriarchy. The artist succeeded—not without humour, incidentally—in assailing art history with critical and aesthetic blows that had a liberating function.
More